On September 12th 2018, Acecook Vietnam held the inauguration ceremony of New Office Building in Lot II-2, CN 8 road, Tan Binh Industrial Zone, Tan Phu District, HCMC, marking one milestone of the company in the development phase to reach new heights.
In order to expand the infrastructure, investment in the best working environment, bringing the happiness to all employees, meeting the strong development of Acecook in the future, after one year of construction, new office building of Acecook Vietnam is officially inaugurated and put in operation.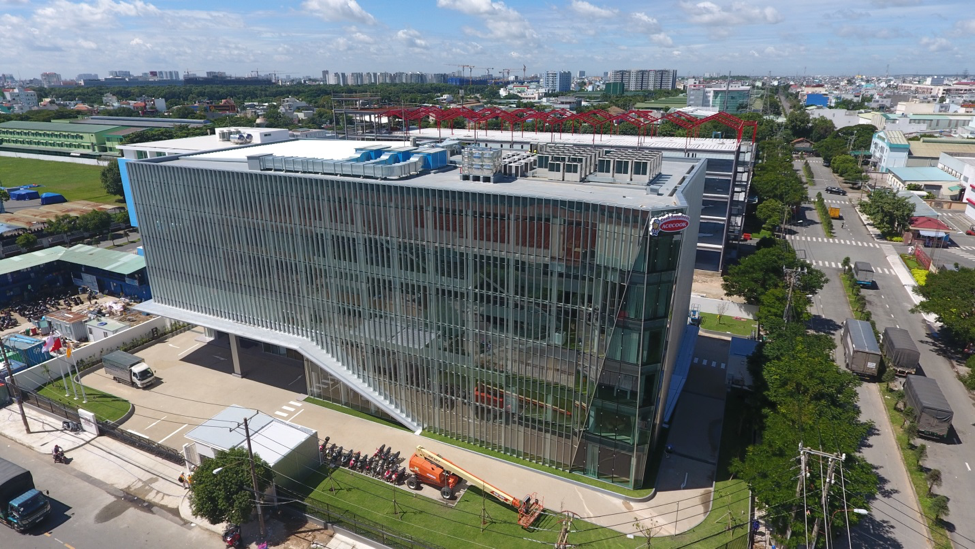 The project includes 01 basement and 06 floors with construction area of 11,433 m2, total investment capital of 12 million USD and a workplace for more than 400 employees. Acecook Vietnam's new headquarter is designed based on the ideal "smart office" with features "Modern – Optimize Utilities – Quality and Sustainability". Besides, there are required features of a food manufacturing company such as "Safety – Hygiene – Clean" and "Simple – Energy saving".
The entire process of drawing design and construction, completion are conducted by the famous Japanese Company. Therefore, the work is not only high art but also sustainable and friendly with the environment. This will be a highlight of the factory in Tan Binh Industrial Parks, HCMC.
Acecook Vietnam