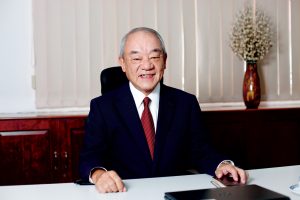 DEAR VALUED CUSTOMERS
As a manufacturer operating in the foodstuff industry, Acecook Vietnam is fully aware that product quality is one of the determinants for the company's existence and development. Therefore, we always give product quality top priority in our business strategy.
As a consequence, all products are strictly tested and monitored from raw materials input to finished goods output. All factories are well-equipped with modern and advanced machineries and technology; production complies with quality management standards such as ISO 9001:2000, ISO14001: 2004, HACCP, IFS, BRC, etc. to create high-quality nutritional products, which are healthy, hygienic, and safe to consumers, without causing environmental pollution and contributing to the sustainable society development. In addition, the Company also offers regular trainings and professional knowledge advancements to employees to ensure the quality policy being smoothly implemented throughout the production process. The Company continuously improves the quality management system in order to stabilize product quality and improve productivity. In response to the loyalty and love of consumers who have trusted the Company's products over time, Acecook Vietnam JSC determines to become the leading foodstuff manufacturing corporation in Vietnam and to expand our business globally. We commit to supply highest quality products as well as to develop new innovative products in order to bring new consumption concepts to meet the culinary demands of local and foreign consumers.
KAJIWARA JUNICHI
GENERAL DIRECTOR