Welcome to Acecook Vietnam Website
Welcome everybody to the website of Acecook Vietnam JSC ("Acecook Vietnam"). This website is owned by Acecook Vietnam JSC. Please read carefully all terms of use before accessing this website. When logging into and using Acecook Vietnam website, you have agreed with the terms of use. In case you do not agree with those terms of use, you might not log into and use the Acecook Vietnam website.
1. Intellectual property rights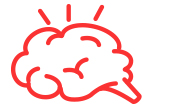 This website and its whole contents, include yet not limited the documents, designs, graphics, interfaces, images and codes, belong to Acecook Vietnam, any of the subsidiaries or members as well as third party authorize those contents for Acecook Vietnam. The Copyright of Acecook Vietnam is shown on web by the text "Copyright 2013 @ Acecook Vietnam". Any content belongs to this website about commercial brand, service brand and commercial name are reserved by Acecook Vietnam. You are not allowed to use any information, images or codes on this website without written permission of Acecook Vietnam.
2. Uses of web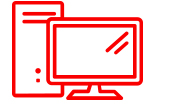 You may only download and print the information on web for personal and non-commercial use. You may not edit, upload, copy, arrange, change or sell any information, software, product and services of Acecook Vietnam website without written permission of Acecook Vietnam.
Except for personal information we collected from you in accordance with instruction in terms of use of Acecook Vietnam, any document, information or other ways of contact that you transfer, upload or issue public notice on web will be considered as non-security and will not belong to you. Acecook Vietnam possesses full ownership to copy, reveal, arrange and emerge and use all the information, images, data, sound, documents and other data included in data for a wide range of purposes or any commercial and non-commercial purposes.
You have to carry full risks when accessing those websites linked to this web. While browsing linked websites, you have admitted that Acecook Vietnam do not assume responsibility about contents of these websites linked to Acecook Vietnam website. We do not intervene to contents of those linked websites. Therefore, we do not claim responsibility for accuracy, authenticity copyright, legality or propriety of documents in these linked websites.
3. Change in terms of use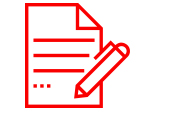 Acecook Vietnam bears full ownership of the Terms of use changes or modification, addition or removal via updates on website in any time without notice. You are being binded with all changes, modification, addition or removal if applicable. Thus, you should periodically check out the website to recheck the Terms of use.
4. Information about Food Corner/Entertainment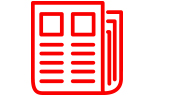 Information about Food Corner/Entertainment on Acecook Vietnam's website acts as circulator of food, cooking instruction and general entertainment knowledge transmission (Cited source). Acecook Vietnam does not take on responsibility to provide pieces of advice for these information usage. Should you have any demand on diet or other workout programs, you should follow exact advice from doctor or specialist.