I live alone so instant noodles are officially my frequent food. So how should I do to keep eating noodles but reduce the harmful effects of instant noodles?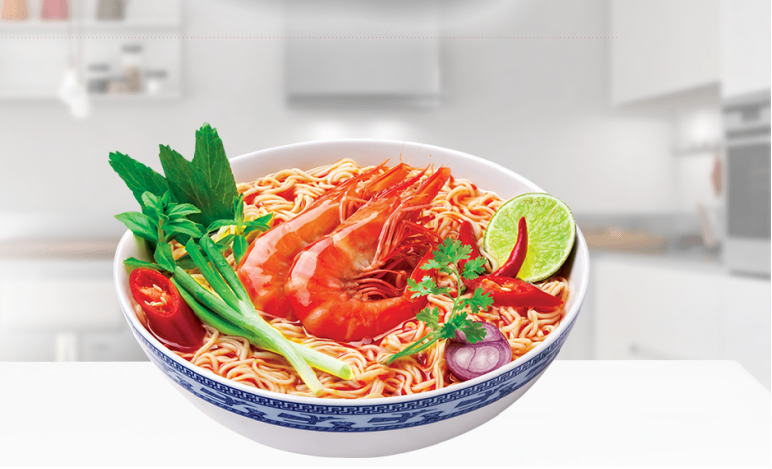 Answer:
AloBacsi shall explain your questions as follows:
Does eating instant noodle make you hot?
As per the documents on Metabolism and Energy Metabolism: The nutrients (protein, glucid and lipid) supplied to the body helps to ensure daily living activities, but if in excessive amount they will generate more heat. For some people due to their body type which has less sweating, or less physical activities (like exercise), the heat inside the body and the heat exhausted to outside will not balance, causing the excessive to accumulate in the body, or heating inside body.
Therefore, depending on age, gender and nature of work, the body needs supplement of many different types of food to ensure complete nutrition and enough energy supply to work, not exceeding the nutrients that cause accumulated heat inside the body.
However, heating inside body is also a medical condition, thus you need to have expertise's medical advice to know the cause and treatment, as well as to have a suitable diet and exercise method.
So it cannot be confirmed that only eating instant noodles causes the heating.
Does eating instant noodles cause the pimples to come out?
It has not been medically concluded that eating instant noodles causes the pimples to come out. The pupils and students in the adolescent age when the body is growing may come out in pimples.
The necessary thing to do is to eat and drink scientifically, get enough sleep – avoid staying up too late, drink more water – reduce soft drinks, eat more vegetable, fruits and should not pick out or squeeze the pimples… When eating instant noodles, you can add vegetable, a delicious and nutritious food.
AloBacsi.com
Free health consultation information gate
Source: http://alobacsi.com/dinh-duong/an-mi-tom-the-nao-de-khong-noi-mun-a2016071401030823c164.htm