Instant noodles are considered as the most popular choice, especially for students because it is not only cheap but also convenient.

If you are tired of instant noodles cooked in the normal way, below are series of variations of instant noodles which are extremely attractive for you to try.
The variation with different condiments.
You can quickly upgrade the flavor of your instant noodles by various spices such as tomato sauce, red bean sauce, curry sauce, sesame oil, etc. In addition, you can also add lemon juice, ground chili pepper, chili sauce, pepper, etc. or anything you like.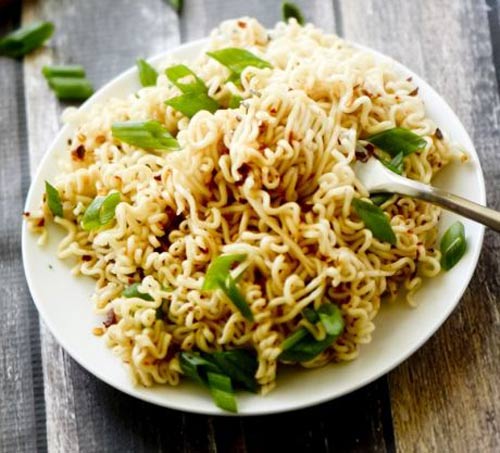 Add peanut butter into instant noodles
This idea seems to be crazy, but you will be surprised of its delicious flavor. Cook instant noodles as usual, then add 2 spoons of peanut butter and some sliced green onions and mix them well, you will realize that the taste is absolutely different from the normal one.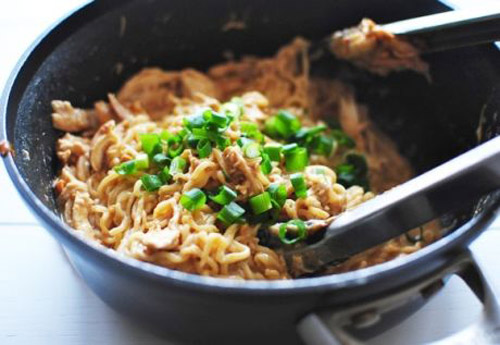 Stir-fried instant noodles
You can stir-fry instant noodles in different ways such as stir-frying with squid, meat, vegetables, etc. In general, you can cook instant noodles with any ingredient you want.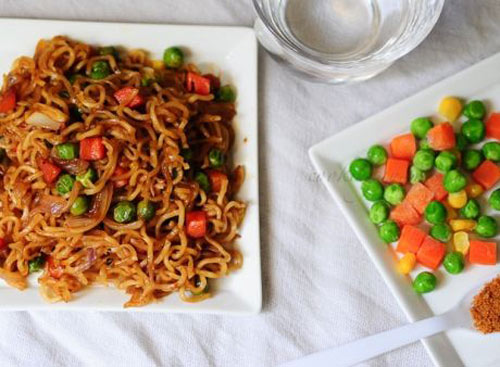 4 Instant noodles mixed with cucumber and tomato.
Ingredients: 1 pack of instant noodles, 1 cucumber, 1 tomato
How to make:
– Wash and dice cucumber and tomato
– Boil a small pot of water, then quickly dip instant noodles into the hot water, pick out, and drain. Mix the noodles with seasoning sachets and diced tomato and cucumber. Add some soy sauce before eating. It is very simple, but delicious. Students can apply this formula on the last days of the month.
Make noodles with meat or seafood
Instant noodles will definitely become more attractive with some pieces of roasted pork or shrimps.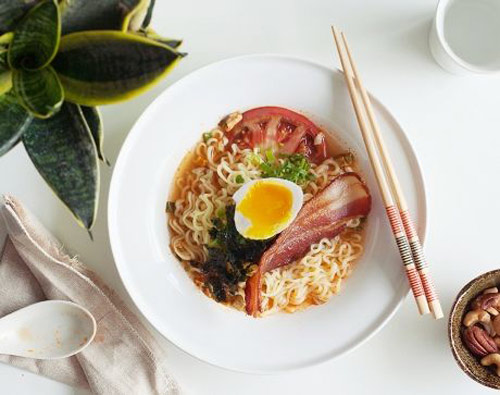 Instant noodles with Pho flavor.
Ingredients: 1 packet of instant noodles, beef, a half of a lemon, some bean sprouts, parsley, ground chili pepper, fish sauce, and sugar.
How to make: You just need to cook instant noodles according to the instruction. Only use a half of the seasoning sachets, add a small spoon of sugar, a small spoon of fish sauce, and a little ground chili pepper. Mix them well. Then, add some pieces of beef, bean sprouts, and parsley. Just with some steps, you can have a bowl of instant noodles with Pho flavor.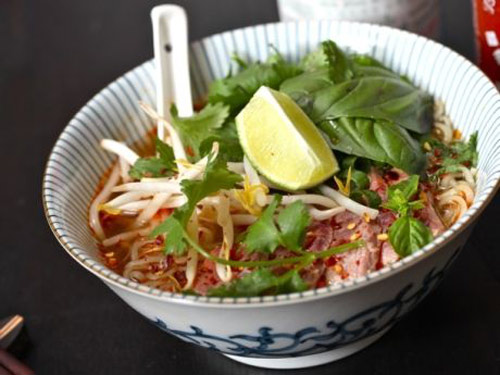 Add egg to instant noodles.
If you want your bowl of noodles to have more flavors and color, you can add an omelet. Besides omelet, you can use boiled egg. You just need to boil a small pot of water, beat the egg into the water and cook for 2 minutes, then add the noodles.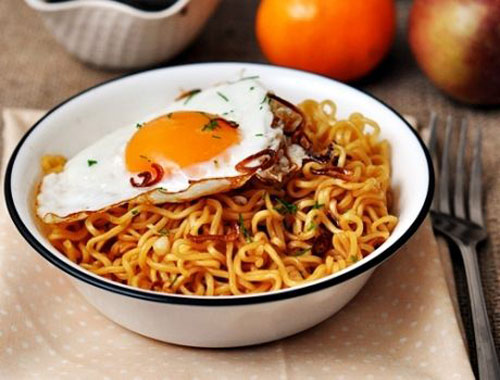 Instant noodle cake.
This eye-catching dish seems to be hard to make, but just in a few minutes with some simple ingredients, you will have a completely new dish in your menu.
Ingredient: 1 pack of instant noodles, half of an onion, some wheat flour, 2 eggs
How to make: Boil a small pot of water, dip the instant noodles in the boiling water for 2 minutes, pick out, and drain. Then, mix instant noodle with sliced onion, 2 eggs, and a little wheat flour mixed with water, and a little seasoning powder of the instant noodles. Afterwards, take a small spoon of the mixture and fry like sweet potato or banana cakes.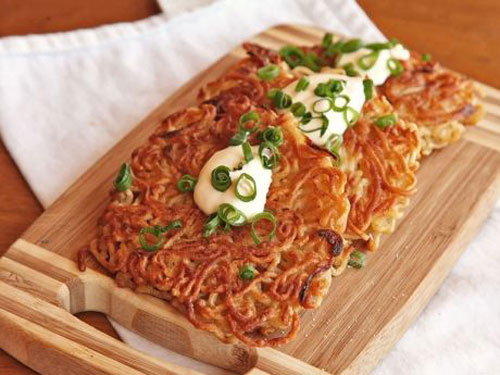 Turn instant noodles into a fancy pizza
Quickly dip instant noodles in boiling water. Then, mix them with cheese and tomato sauce. Make a thin layer of the mixture on a glass plate, put them on the stove for 20 minutes. Cheese and tomato sauce fused with the noodles will make you feel much more appetite.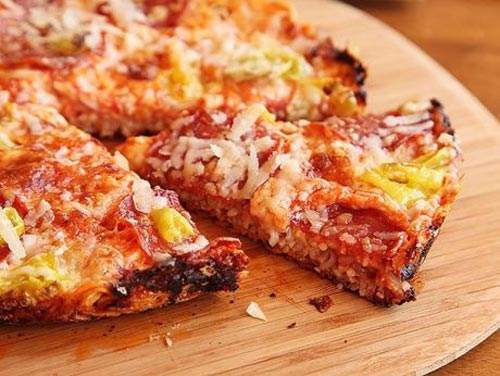 Instant noodles with cheese.
Whisk cheese, milk, and butter, then cook them with instant noodles (do not add the seasoning powder of the instant noodles). Then, put the mixture in the micro oven for some minutes. When you take it out, you will see that instant noodles and the sauce blended into a thick dish. You should eat with a fork.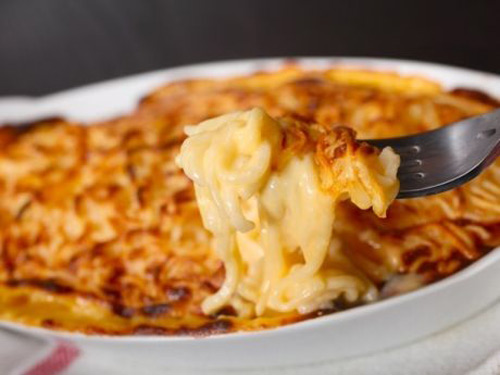 Fried-egg style variation.
Just with a packet of instant noodles, some onions, and eggs, you can make a completely new dish in a very simple way. Put the noodles in boiling water to make them soft, then mix them with egg, minced onions, add some seasonings, and fry the mixture like you are frying eggs. Cut the dish in small pieces and enjoy it with tomato sauce.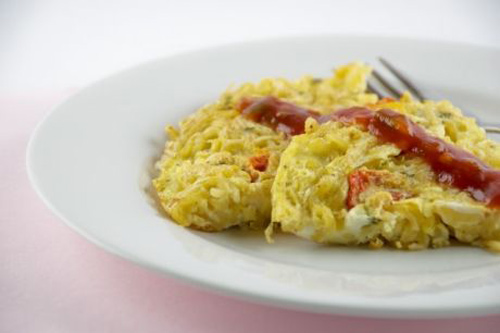 Instant noodle candy – a unique dish 😀
Ingredient: A pack of instant noodles (any type that you like), sugar, cooking oil.
Break the noodles into small pieces, put them into a pan, and roast them until they turn yellow. Put the noodles on the plate.
Put the sugar into the pan (about 100 grams), heat it with small fire until the sugar melts, add instant noodles and stir well. Wait until it is cool, you will have delicious instant noodle candies.
Instant noodles hotpot (with mini gas stove or induction stove)
Put a liter of water to the pot and boil it. Add a cubic of hotpot seasoning to the water and make it dissolve. Then, put all the seasoning sachets of instant noodles to the pot. Of course, it is necessary to have meat such as pork, beef, chicken, shrimp, squid, etc. and vegetables.
Then, you have a simple but delicious hotpot.
As you see, instant noodles are not simply cooked with the manufacturer's recipes, there are many awesome variations of instant noodles.
  Source: Yeutretho.net