Recently, on October 28th 2017, in Crescent Mall Center in District 7, HCMC, Vietnamese consumers have gone throught a new unique experience when cooking and enjoying instant noodles. Accordingly, just only 4 minutes to cook noodles, soup and ingredients, you can have a complete, nutritious and delicious meal.
Instant noodles are a mass food, associated with modern life. Mention to instant noodles, everyone will think of a hot bowl of noodles in three minutes, associated with late afternoon meal of the office workers or "starvation" meal at night time. However, in the recent launch, Acecook Vietnam's GOCHI instant noodle has given consumers the opportunity to experience "cooking art" and enjoy the unique noodles in a Japanese space.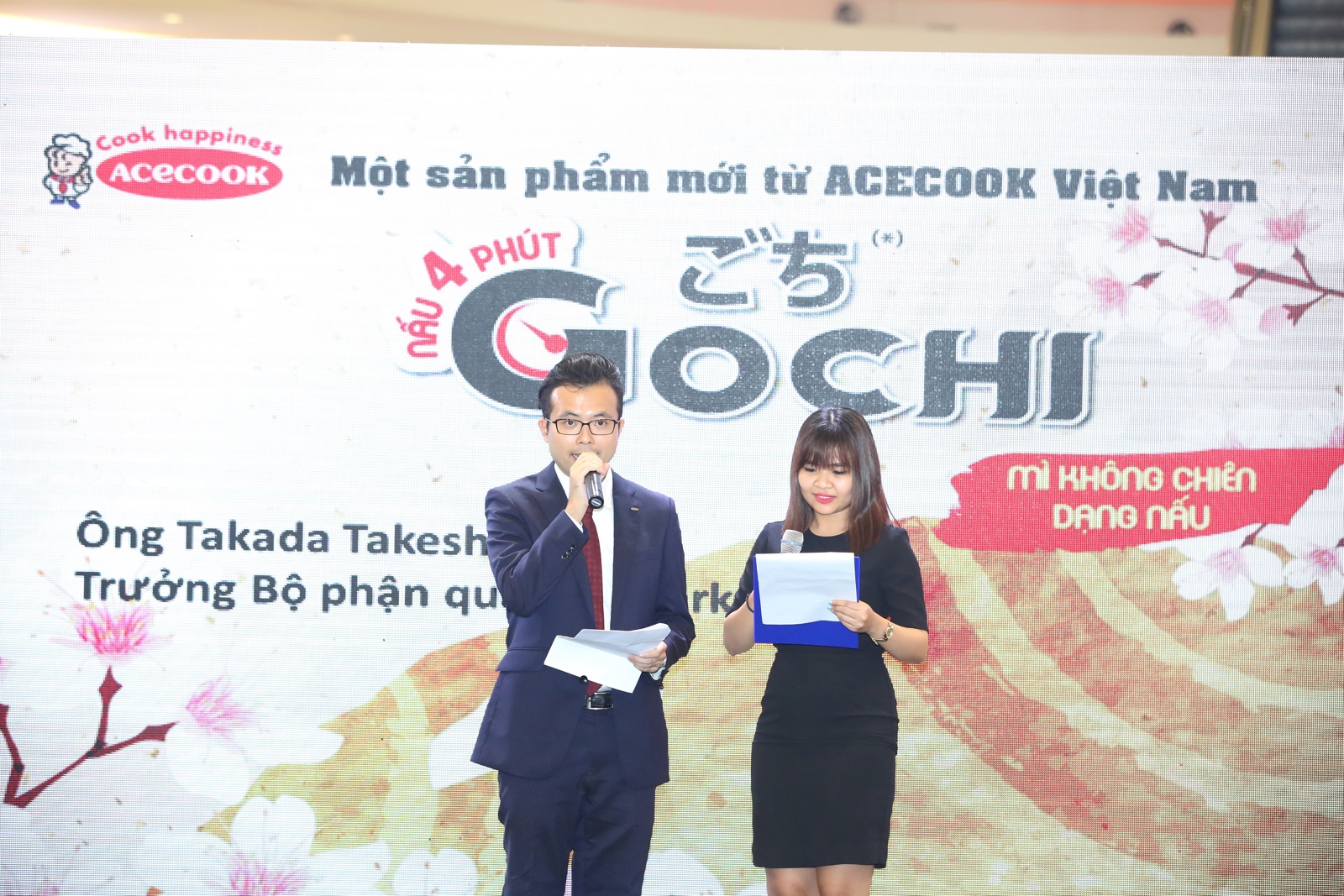 At the event, Minh Hang surprisingly cooked the noodles for fans on stage. Just only in four minutes, she had a wholesome meal with GOCHI instant noodles.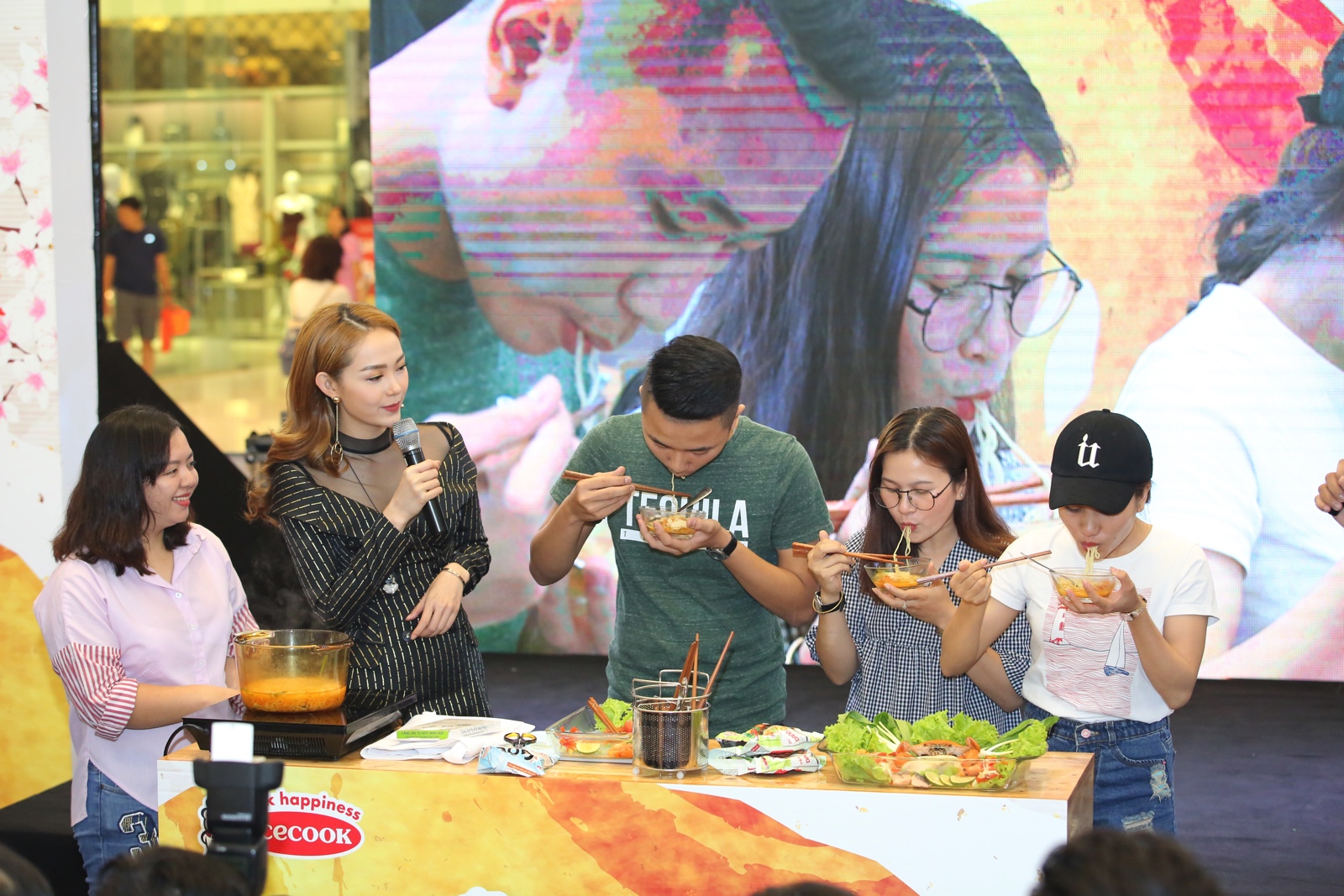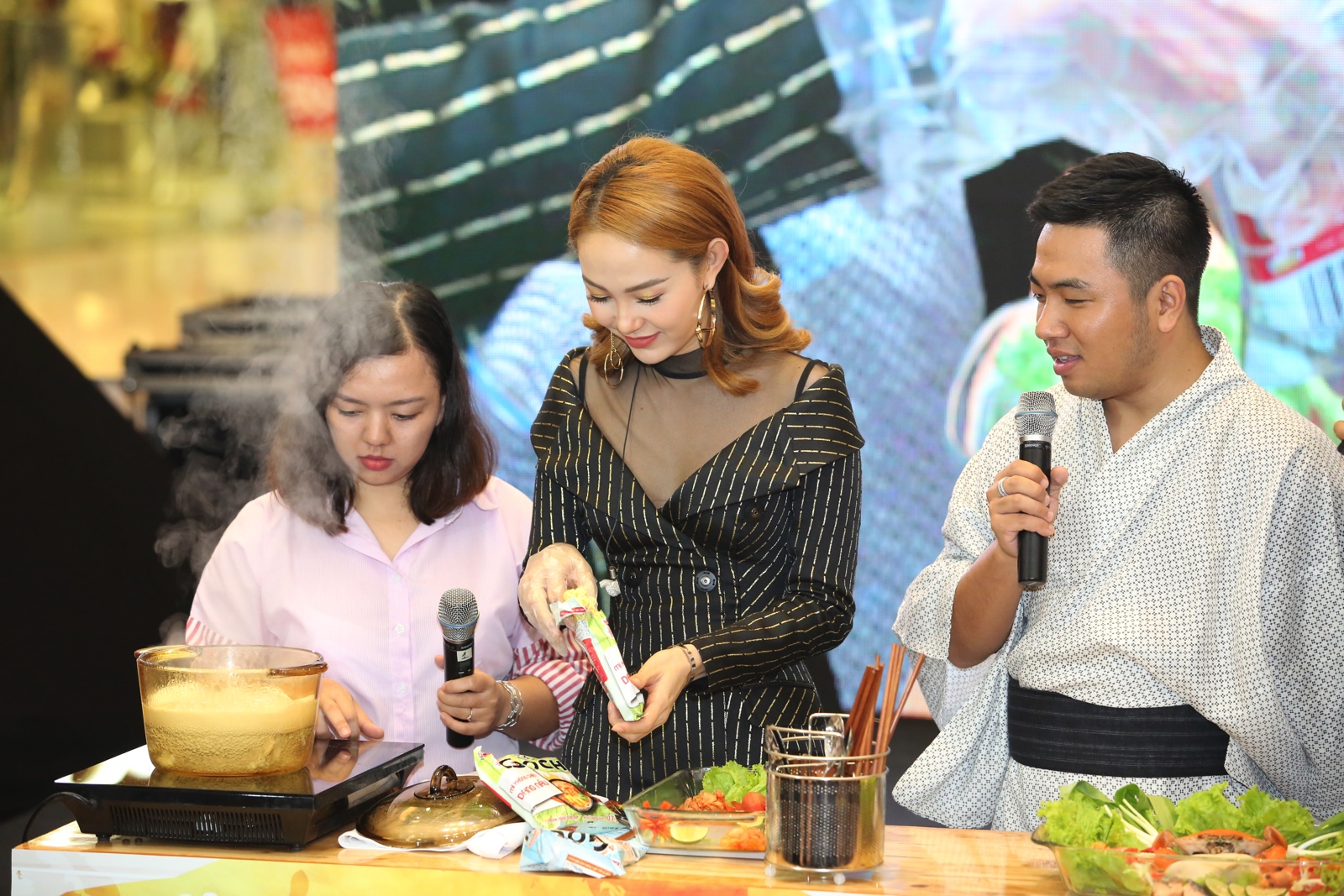 The art of "eating noodles" in modern life
To demonstrate the fact that the art is well adapted in the modern life, Gochi has introduced the concept of non-fried instant noodles, only four minutes to cook with meat, vegetables and soup, we will have a complete, nutritious and delicious meal. Participating in the event, Writer, Food blogger Nguyen Ngoc Thach also confirmed that Gochi includes all factors to consider as a complete meal and moreover, it is easy and quick to preapare.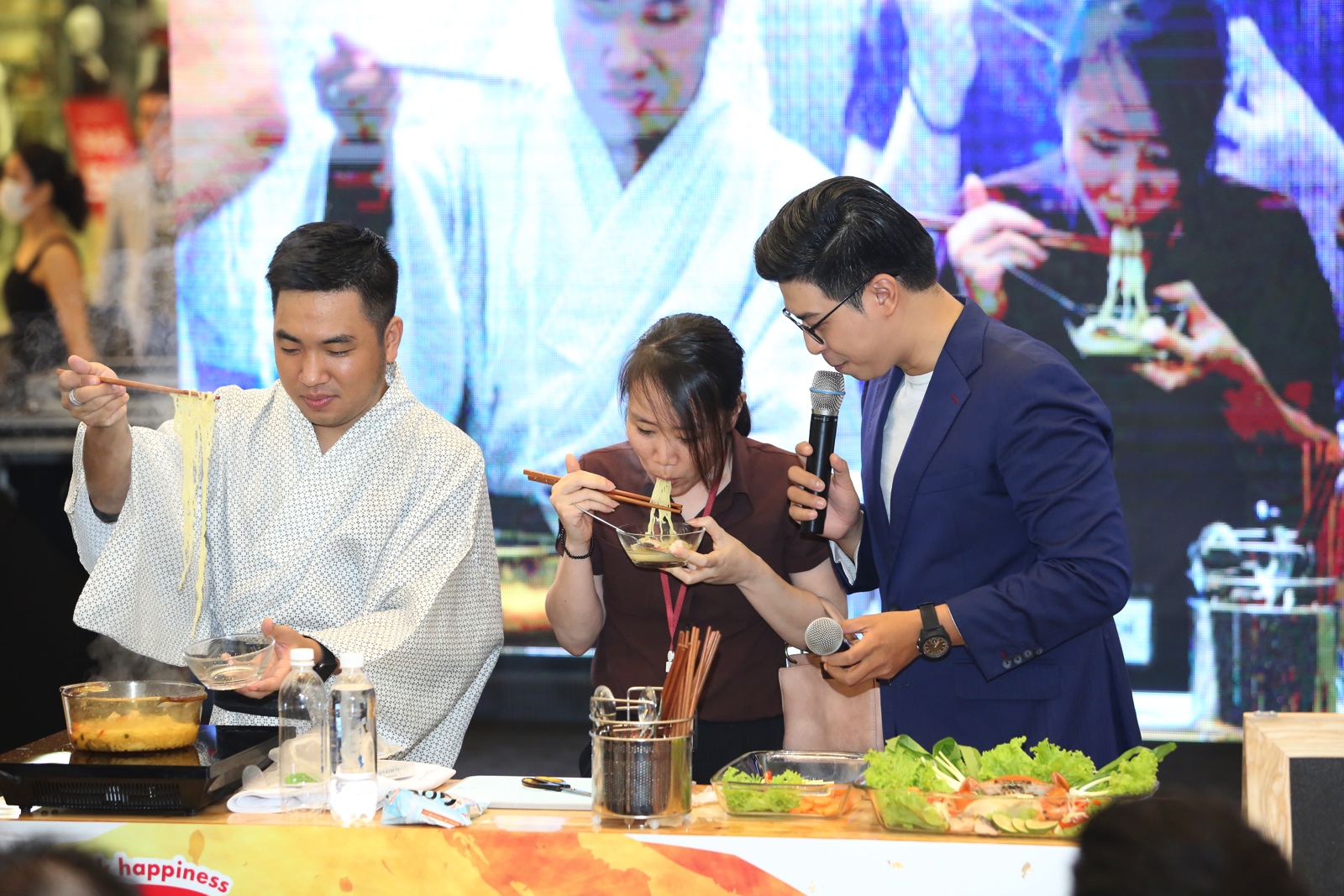 As one of audience, who cooks and enjoys Gochi noodle by herself, Ms. Linh said that: "Eating noodles seems to be one habit of Vietnamese to save time and cooking effort. However, keeping fast-clean criteria, Gochi gives a complete, nutritious meal in modern life".  
Hiding behind a dish is a thankful culture
Not only a dish, Gochi also contains a humaniy message, brings Japanese culture. Accordingly, Gochi is started from "Gochisosama", after one meal in Japan, everyone says thanks and clasps their hands to express gratitude to those who contributed to the dishes. Through this, GOCHI wishes to give the message "Speak GOCHI before and after one meal" as a sincere thanks to Vietnamese consumers. Indeed, Gochi has brought an interesting experience, according to Mr. Takada Takeshi – Marketing Manager of Acecook Vietnam Company talked in the event: "In Gochi, it is convergence of culture, eating and drinking and deep humanity philosophy.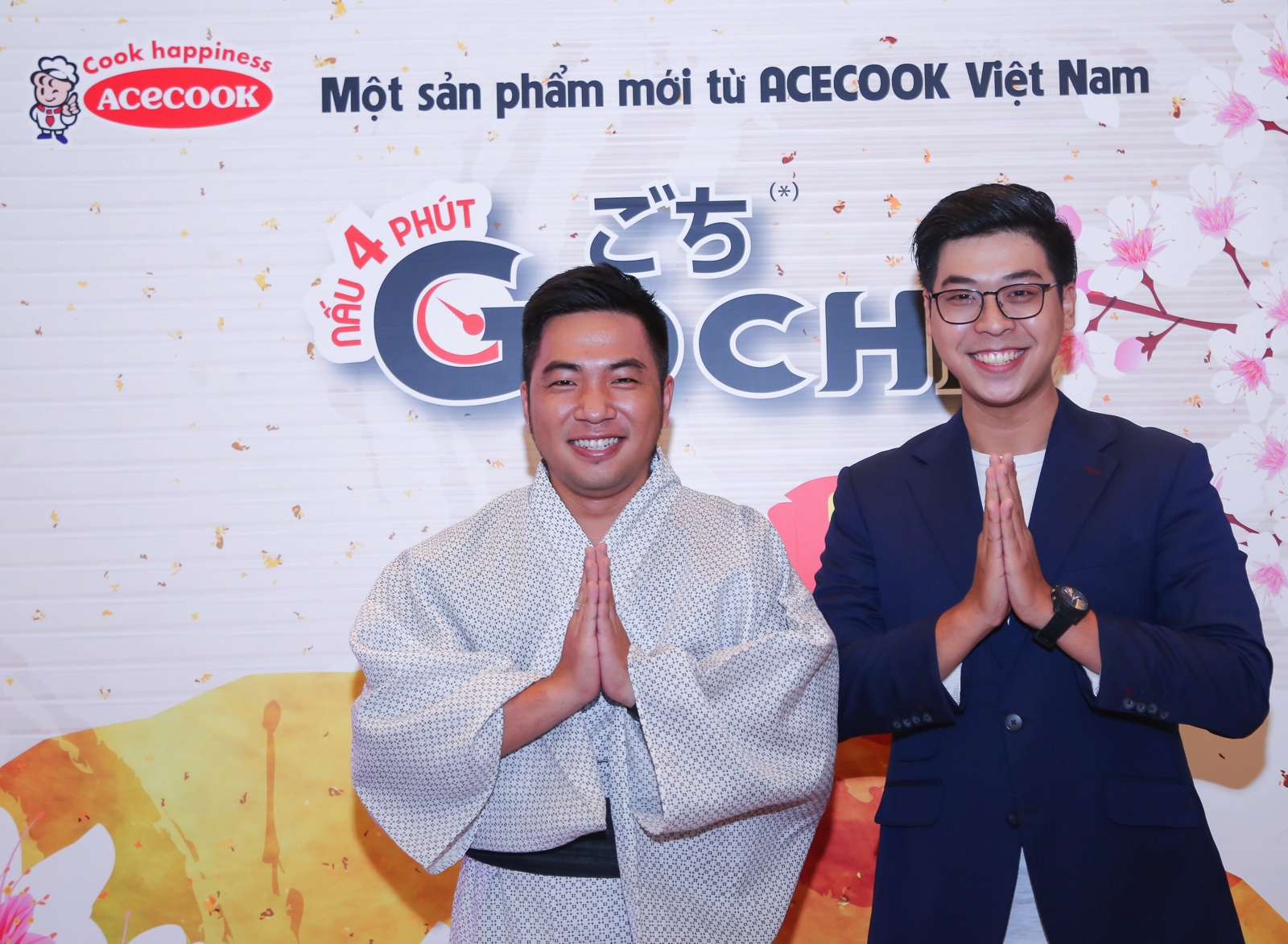 It can be said that, the launch event of Gochi non-fried noodle has brought a journey from this surprise to other surprises. Never before, Vietnamese consumers enjoy noodles in unique space like that! And it is also the first time, the consumers can see the art of cooking noodles within four minutes to have a complete, nutritious meal.
Box of product: Acecook Vietnam has launched Gochi noodle – a new non-fried noodle, with four minutes to cook and can have a complete meal. Through this product, GOCHI would like to express the message: "Say GOCHI before and after meal"