Acecook Vietnam is honored to be associated with the Hue Festival 2018.

With its theme "Cultural heritage with integration and development, Hue – 1 destination, 5 heritages", Hue Festival 2018 is the 10th international festival held in Thua Thien Hue, will take place from April 27th, 2018, to May 2nd, 2018.
By this sponsor, Acecook Vietnam believes that we can contribute to the development of society, contribute to the promotion of cultural values for not only Hue in particular, but also Vietnam in general, especially, Hue's diverse culinary culture could be extended to local as well as foreign tourists.
Mr Kajiwara Junichi – General Director of Acecook Vietnam said "Vietnamese cuisine, especially Hue cuisine is well-known and beloved in the international wide, including Japanese. As a role of food production business for more than 23 years going along with Vietnam market, we have received a lot of trust, support of millions of customers, we are aware of the fact that we should do something to contribute to Vietnamese cuisine so that it can continue thriving. Furthermore, international friends can approach this very unique cuisine and its elite."
*Some images in the Hue Festival 2018 sponsor contract signing ceremony on April 4th 2018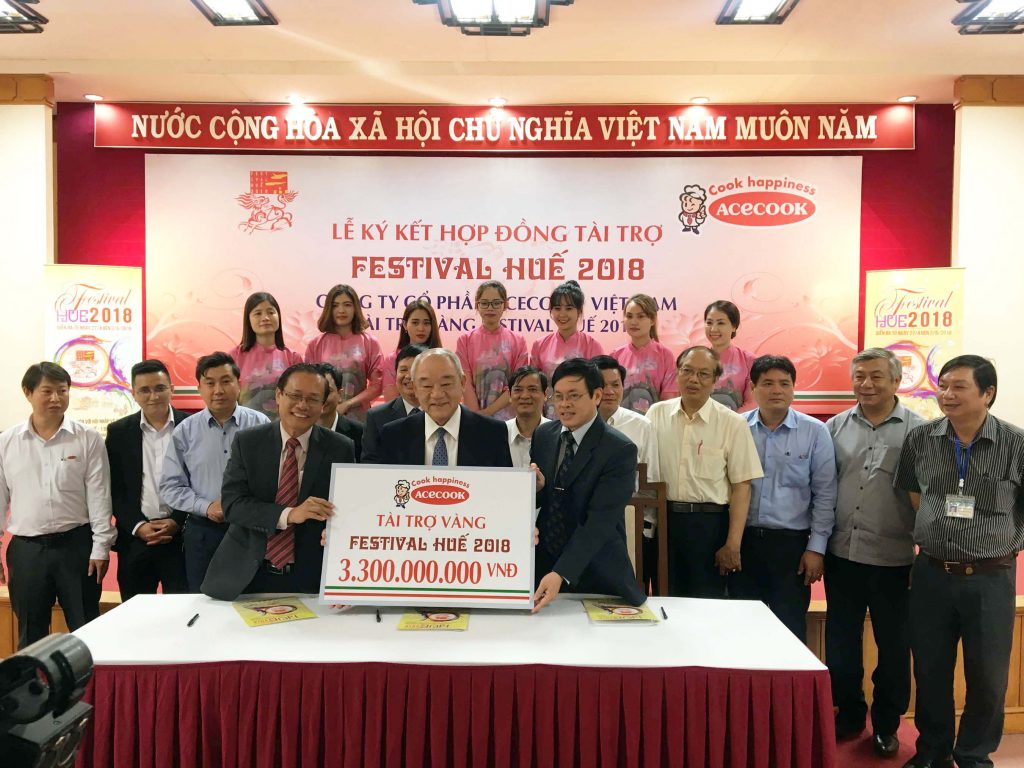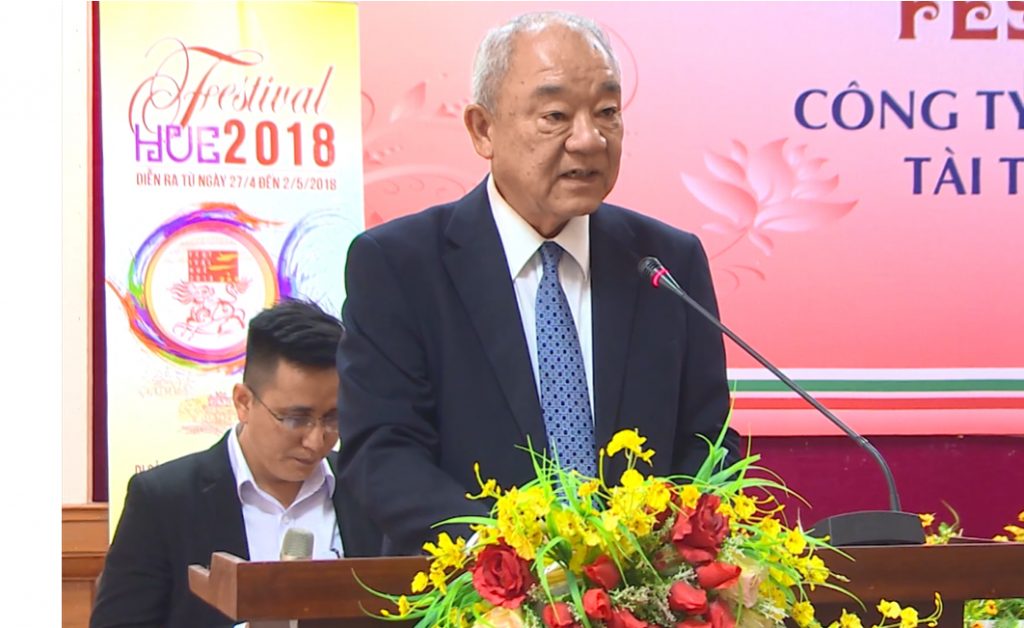 Hue Festival 2018 is a cultural event that brings together the special performance of over 50 international and national art troupes, Ao dai Festival, Kites Festival, International Gastronomy Festival, International Trade Festival and a wide range of displays, exhibitions together with a number of topics: architecture, art, gastronomy… To name some of the activities Acecook Vietnam has participated in: "The Scientific Workshop on Hue Royal and Folk Cuisine", "Gala for enjoying Hue cuisine – Vietnamese cuisine", "100 Hue royal and folk dishes Exhibition" and "International Gastronomy Festival." This festival is expected to attract more than 2.5 million visitors, in which are 400.000 tourists.
Acecook Vietnam (April, 2018)