Questions related to instant noodle
Section 8 – Both fried and non-fried noodles are safe
Source AloBacsi.com (Free Information Portal for Health Consultant)
On the afternoon of March 23rd, doctor of "medical joy" – Luong Le Hoang spent more than 2 hours to consult, discuss directly with AloBacsi readers about questions related with instant noodle package
ONLINE DISCUSSION CONTENT
– Phan Minh Tam An, Xuyen Loc Town, Ba Ria – Vung Tau Province
I like to eat traditional instant noodles (Hao Hao spicy and sour shirmp, Hao 100, hot pot instant noodle), and my wife likes non-fried noodles because it is supposed to be good for health. But I tried it, it was so vapid. I would like to ask what are the differences between these 2 types of noodle's producing process? Is fried noodle more poisonous? Thank you.
Doctor Luong Le Hoang
Delicious or not, of course, depending on each individual taste, including psychological factors. Eating is same as taking medicine. If we feel that food is good and safe, we will continue to eat more
The process of making fried or non-fried noodle is certainly different. Eating fried noodle does not mean more fat in blood. Both fried and non-fried noodle are not harmful if manufacturer puts safety criteria as first through mordern production technology, quality control process and especially the continous improvement for production technique.
– thuyduong_dang…@gmail.com
I'm in Hanoi, I'm watching the consultant program. I would like to send to the program a question: the yellow color that is used in noodle fiber is a safe color for health. If they use industrial color, consumers will not know about that?
The reason I ask this question is the when pouring boiled water into a bowl of noodle, water changes to yellow color.
I worry whether that yellow water is safe or not?
Doctor Luong Le Hoang: It is not possible to conclude conjecturably about that yellow water. Depending on each manufacturer, if coloring substance is natural substance, such as turmeric's yellow color, as in ACECOOK product, yellow is not only safe but also a substance which protect consumer's mucous membrane
– Nguyen Thi Bay – Long Hai, Ba Ria-Vung Tau
Ever since when eating instant noodle I usually see yellow color, I think instant noodle is fried that why it has that yellow color. But recently, when I ate non-fried noodle I also saw that yellow color, especially noodle for hot pot of Acecook. Why non-fried noodle also has yellow color? What is that yellow color? Is it poisonous? Thank you.
Doctor Luong Le Hoang: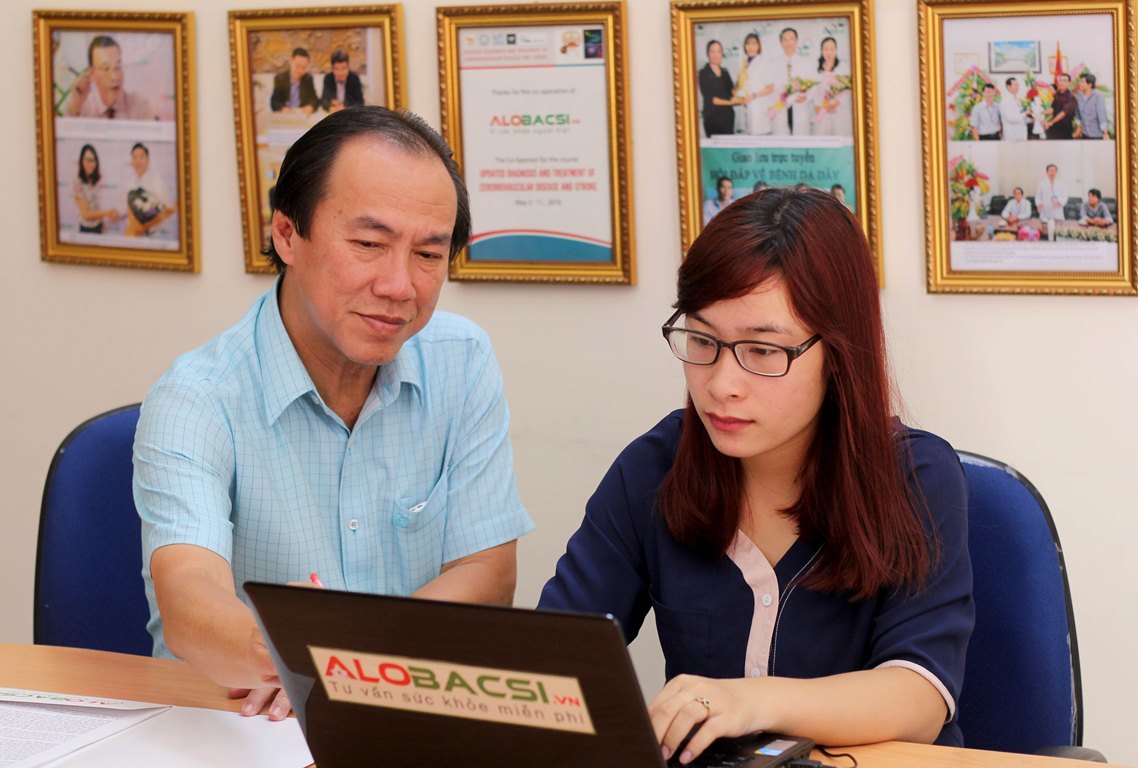 Hello,
Yellow color in Acecook instant noodle has the advantage of using natural coloring of turmeric. Both fried and non-fried noodle has eye-catching yellow color without the fear of chemical color's damage
In addition, thanks to turmeric, Acecook's instant noodle helps to protect the stomach's mucous membrane, although the digestion is weak, do not need to afraid of flatulence and agita
Information Portal for Health Consultant – AloBacsi.vn
Source: http://alobacsi.com/hoat-dong-cua-chung-toi/bs-luong-le-hoang-bac-si-cua-y-khoa-vui-ve-giao-luu-truc-tuyen-tu-van-cung-ban-doc-alobacsi-a201703271108181c833.htm